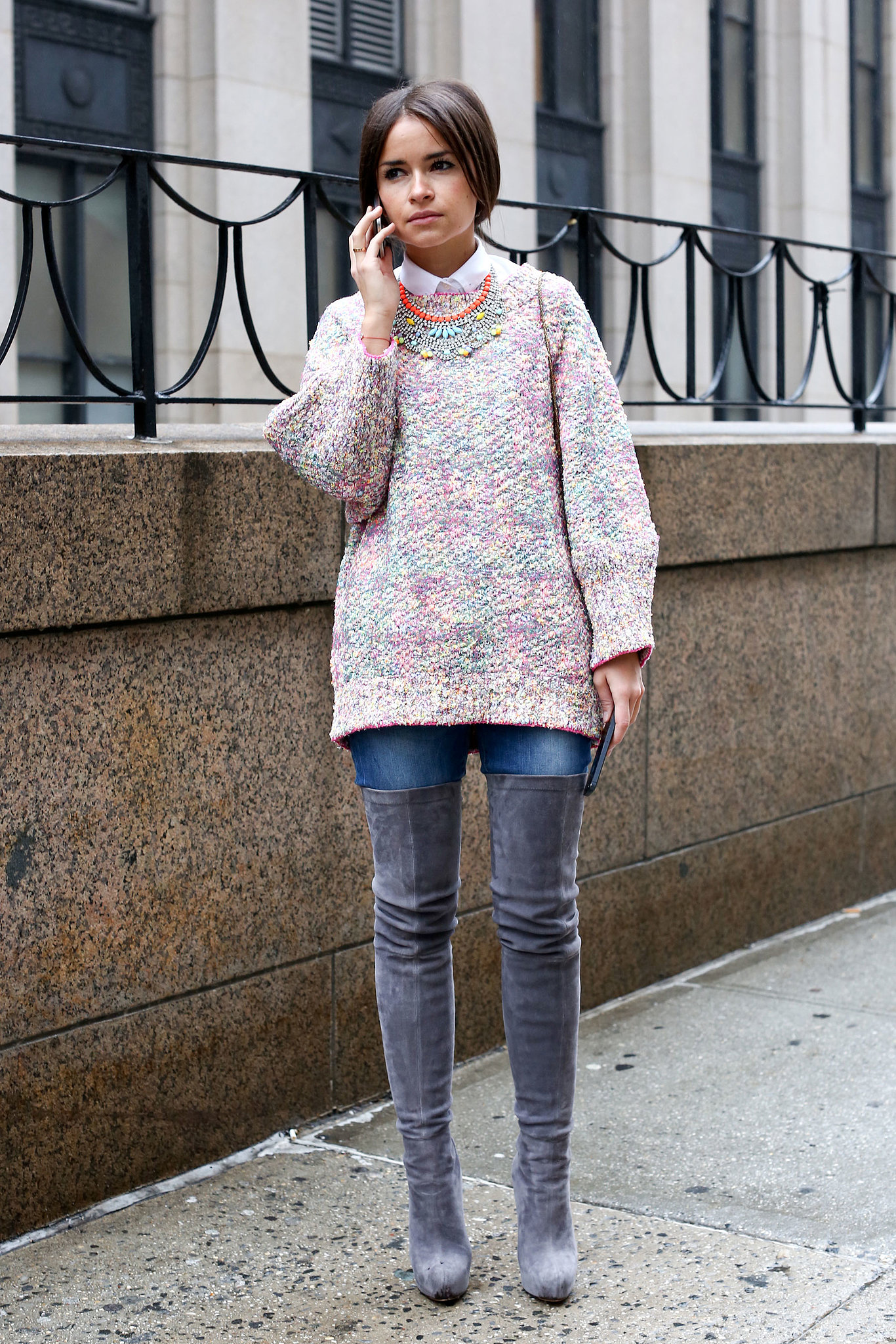 I am so obsessed with Miroslava Duma
. She has amazing style and an amazing business. I especially love how Miro (Can I call you Miro? Good, because I have an entire pinterest page dedicated to you and it's called 'Miro') Anyways, I found these
grey suede over the knee
boots on www.shopstyle.com and created a "sale alert". Basically, they will alert me when they go down from the already great price of $80. When they do, I am going to get them...wish me luck.
It will be my third attempt at this look.
The first purchase was in the late nineties-I returned from a trip to New York with pink satin Nike high-tops and burnt orange suede over the knee boots with a black lighting bolt shaped stretchy fabric that ran up the sides. The second purchase was here in L.A. at DSW. It was the last stop in an all day commitment with my husband and child to find the perfect pair. We were tired and I was not thinking straight when I thought the weird round toe tip that curled up to the sky was cute. THIRD TIME'S A CHARM...RIGHT? Whatever the outcome, it will be 100% #guiltfreestyle.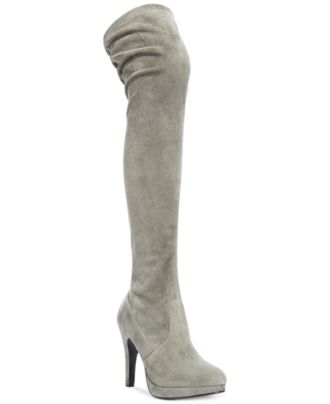 P.S. I EQUALLY ADORE
STYLE PANTRY
'S FOLAKE HUNTOON. SHE IS EVERYTHING.
Pin It